Michurin Agency presented advertising campaign of 15th KIAF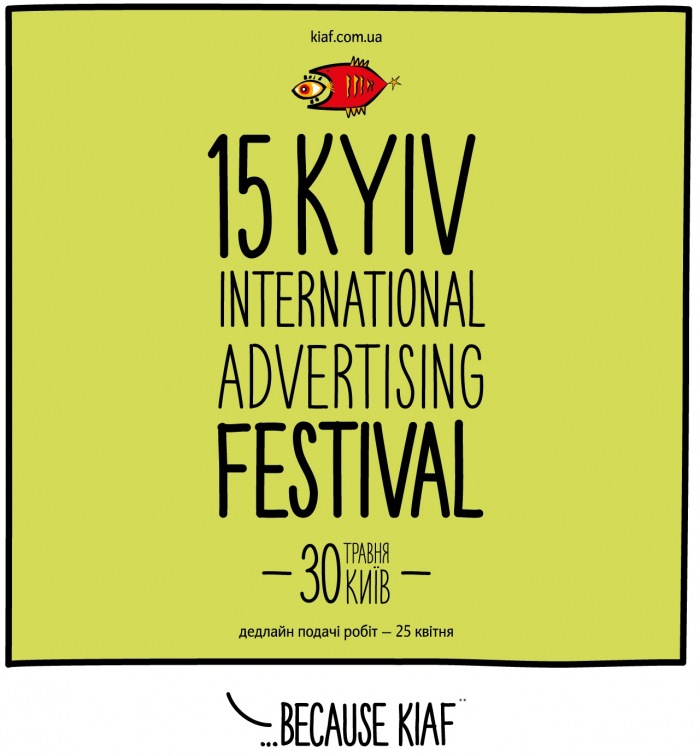 Organizing Committee trusts development of KIAF's advertising campaign only to the most creative teams. And this year Michurin Agency presented so laconic advertising campaign of festival.
Why can't people fly like birds?
Why do women open their mouths while putting on mascara?
Why do advertisers like to comment other projects more than theirs?
Answering on all these questions is «Because»!
«Because» won for Word of the Year, which might seem strange for a word that's been around for so long, but this year it «exploded with new grammatical possibilities in informal online use». No longer does «because» have to be followed by of or a full clause. Now one often sees tersely worded rationales like 'because science' or 'because reasons.'
«Because» in the best way describes all emotions, hopes, plans, thoughts, knowledge, news, ideas, entries, deadlines, scandals, tears, joy, celebration, victory. All that Kyiv International Advertising Festival holds in itself.
This year everything good things in Ukraine because of one simple reason: Because KIAF!
For participation in 15th KIAF, please, register on festival site. Deadline for entries is April 25th. If you have any questions, please, contact Organizing Committee: festival@adcoalition.org.ua (Kate Grabovska) and project@adcoalition.org.ua (Olga Podgorskaya).